No! No! No! No! Not Another Gypsy!
"Some people can thrive and bloom, watching Gypsy in their living living room." This thought came over me when I was watching Imelda Staunton give a bravura performance as Rose in Gypsy which aired on PBS this last week. How lovely it was to see her up close and personal in that way. Watching theatre on television is not ideal, but it certainly has its perks. That being said, I am one of those detractors who do not believe that we need that revival to cross the Atlantic and set up shop on Broadway.
Gypsy is a great show. In fact, it is a startlingly powerful show, written within an inch of its life. It could not get better. It is entirely understandable why every great actress of the musical theatre wants to star in a revival. Ethel Merman, Angela Lansbury, Tyne Daly, Bernadette Peters, and Patti LuPone have all put an interesting twist on the role of Rose for the Broadway stage, Rosalind Russell did so for the big screen, Bette Midler did it for television, and supposedly we will see Barbra Streisand remake it as a feature film. As I mentioned, the Staunton Gypsy has been preserved for posterity and most of those who would care have already had the pleasure of seeing it. At what point will we get Gypsy overload? I think we are there!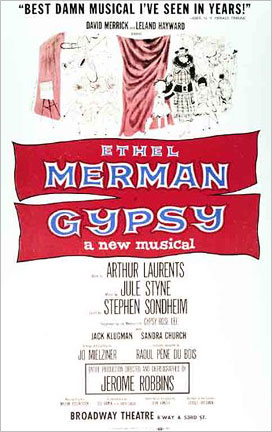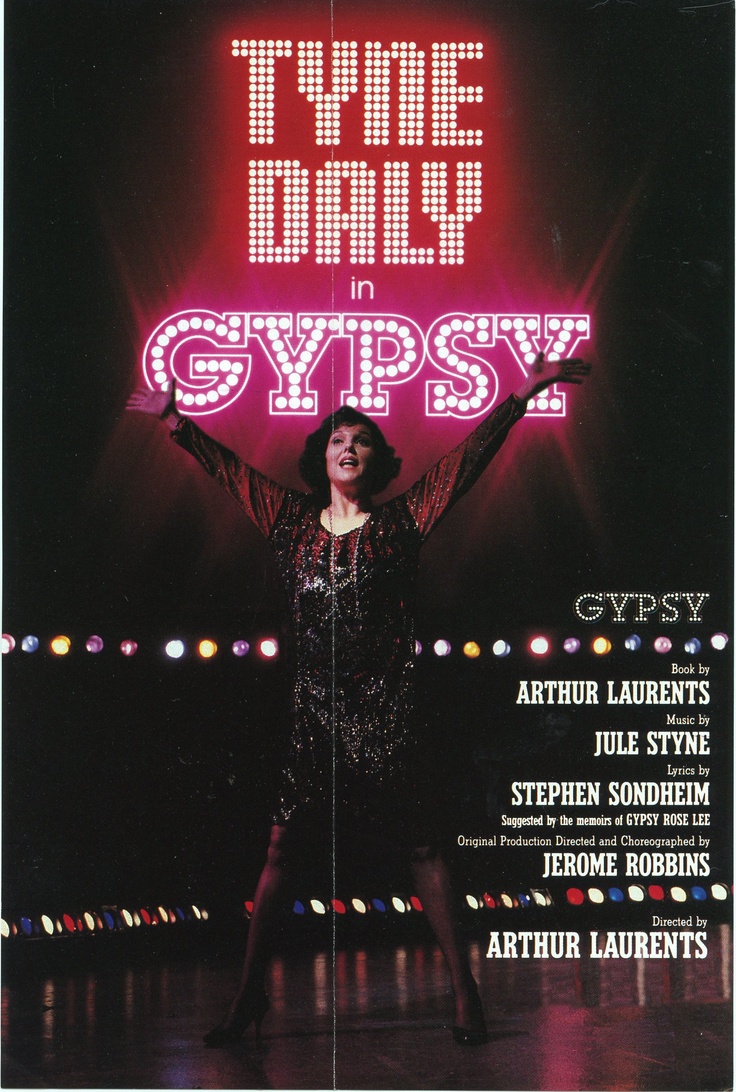 Some might argue that, Gypsy, like Hamlet, evolves and changes depending on the star who is playing the central role, and to a point, this is very true. This makes the case for revival after revival to happen. However, taking a break from a show allows us to reflect on past productions and leaves times to breathe before the next one. I think great musicals and plays should be revived on Broadway sparingly, when and only when the performer, material, and concept have come together to make an amazing interpretation of a masterpiece. In the meantime, why not spend the energy and producing dollars to create new masterpieces or revive pieces that deserve a new life, a new spin, and exposure to new generation? Bring us back some Purlie, Funny Girl or City of Angels.
I am guessing that I am in the minority here, and that's okay. I'm not going to put a stop to the onslaught of Gypsy revivals with my opinion and I'm not here to even try. I just wish that energies would be spent elsewhere for a while. Someday, I'd like to return to Gypsy and experience it as a fresh, new experience instead of a constantly reheated musical with a dynamic star.